Results
We work with you on a personal level to determine the best solutions for your unique needs, then leverage our seasoned expertise to achieve the best possible results.
Relationships
We are your trusted partner in success. Our firm is large enough to offer a full range of professional services at a fair price, but small enough to give you the individual attention that you deserve.
Relief
Rest assured that when a need arises, our firm is ready and capable to handle everything for you so you can focus on what matters most to you.
History
Kusay Inc. was started in 1947 by Louis F. Kusay, Sr. His first bookkeeping account was a gas service station where he rode his bike to pick up and drop off accounting records. His vision was to create a company that would offer many different financial services under one roof. At one point, he did offer Accounting, Income Tax, Realty, Insurance, License Plate Service and Investment Services.
Today, Kusay no longer offers all of those services. The Accounting/Bookkeeping, Income Tax and Financial Planning Services are provided by Louis, Sr.'s youngest son, Michael A. Kusay.
The original office was located in Harvey, Illinois at 159th and Halsted St. for over 45 years. Now Kusay Inc. operates out of their office in Homer Glen, Illinois. Because of loyalty, many of their clients are second and third generations that appreciate the "hard work" philosophy of business. Kusay's goal was never to become a large conglomerate that projects its image with "funny" radio spots and TV commercials. They are, and will continue to be, a place where you can drop off your taxes and have them prepared the same day.
So… What Do You Say?… You Say KUSAY! 
Staff Profiles
E-mail or call us at (708) 645-1188 if you need trained professionals to help with your Accounting and Taxes.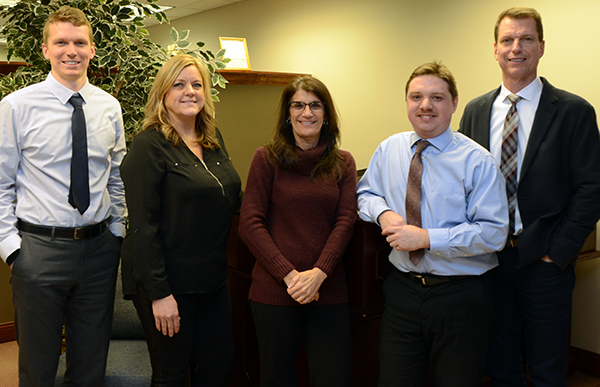 Michael's staff operates out of his office in Homer Glen, Illinois.
Michael Kusay

, President

Lori Bader  lori@kusaytax.com

Wendy Kaspar wendy@kusaytax.com


Carol Ekdahl carol@kusaytax.com

Brant Kusay brant@kusaytax.com


Kyle kyle@kusaytax.com